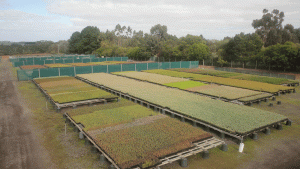 Seedling selection and quality is paramount in having a successful project. Never buy planting stock grown from commercial seed of unknown origin or seedlings grown from parent plants that have not at least had reconnaissance level DHA testing.
Serious consideration also needs to be given to plant health issues. Planting stock should always be fresh and vigorous not aged or root bound or have and obviously disproportionate top growth to rootball ratio.  Tubestock is the most responsive form of containerisation. There is nothing to be gained by planting advanced or semi-advanced plants that have been held over or grown on in 140mm or 200mm pots or larger.
Always take particular caution purchasing plants from areas known to be harbouring myrtle rust. Myrtle rust affects members of the family Myrtaceae which includes Eucalyptus, Melaleuca, Agonis and Leptospermum and many other genera.
While the Leptospermum species discussed here belong to the family Myrtaceae, it seems that they are not susceptible to any physical symptoms of infection. This is undoubtedly the case in the south of the continent; however, these plants can harbour spores from an infected nursery setting which could then be carried to the planting site, then escape and infect the more susceptible members of the Myrtaceae family. This is far more likely to happen in the tropical and subtropical regions where high humidities prevail.
ERA Nurseries has Myrtle Rust accreditation (ICA-42).  Myrtle rust has never been found in western Victoria, and as a topical organism, it is unlikely to ever establish there due to the dry, very hot conditions in summer and the cold of winter. Despite this, ERA maintains it's accreditation status which permits the movement of plant material to South Australia which otherwise would not be allowed.
ERA Nurseries in Western Victoria markets bioactive Leptospermum seedlings in Victoria, South Australia, NSW, ACT and Queensland. Biosecurity and quarantine restrictions in WA, NT and Tasmania (over and above myrtle rust), prevents the movement of nursery stock to those states and territories. This prohibition also includes seed.
ERA Nurseries does not export live plant material or seed to destinations outside of Australia.
ERA Nurseries carries a wide range of provenance material available and is engaged in plant selection and breeding work. Some of these are available online in small numbers (up to 500). Please see the below schedule for the price for more significant amounts.
ERA has in stock (or is producing) and can deliver, or arrange delivery to,  SA, Victoria, NSW and Queensland. Some lines in the below list are in limited supply.
Leptospermum polygalifolium subsp polygalifolium (coastal and sub-coastal)
Leptospermum polygalifolium subsp polygalifolium (cold tolerance)
Leptospermum polygalifolium subsp transmontanum
Leptospermum polygalifolium subsp cismontanum
Leptospermum polygalifolium subsp tropicum
Leptospermum polygalifolium x scoparium
Leptospermum polygalifolium subsp cismontanum x whitei
Leptospermum liversidgei
Leptospermum brachyandrum
Leptospermum scoparium (inland)
Leptospermum scoparium (inland) selected seed from best genotypes (GC10TA)
Leptospermum scoparium (coastal)
Leptospermum scoparium (coastal) selected seed from best genotypes (CC10 and  CC10elite)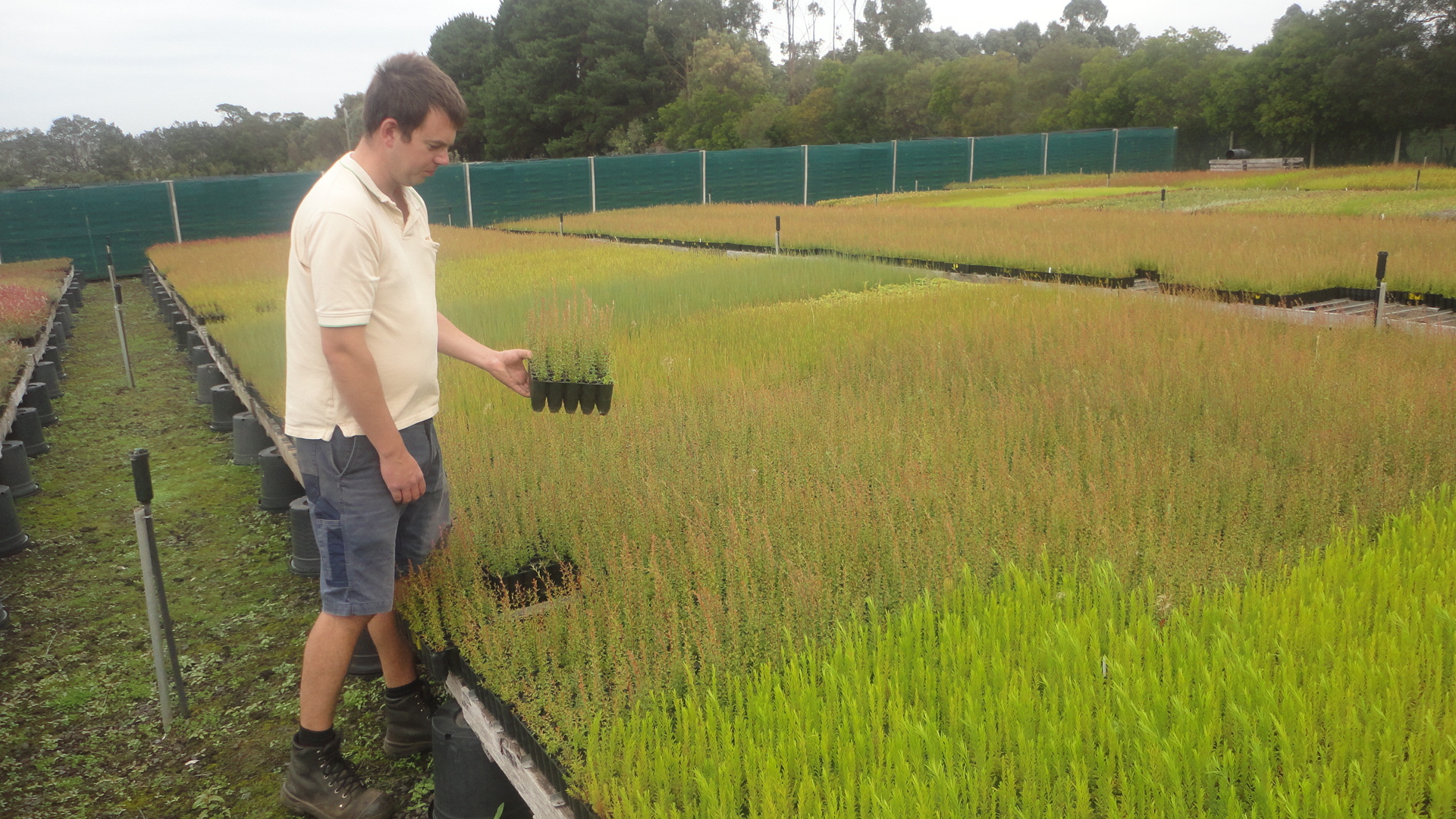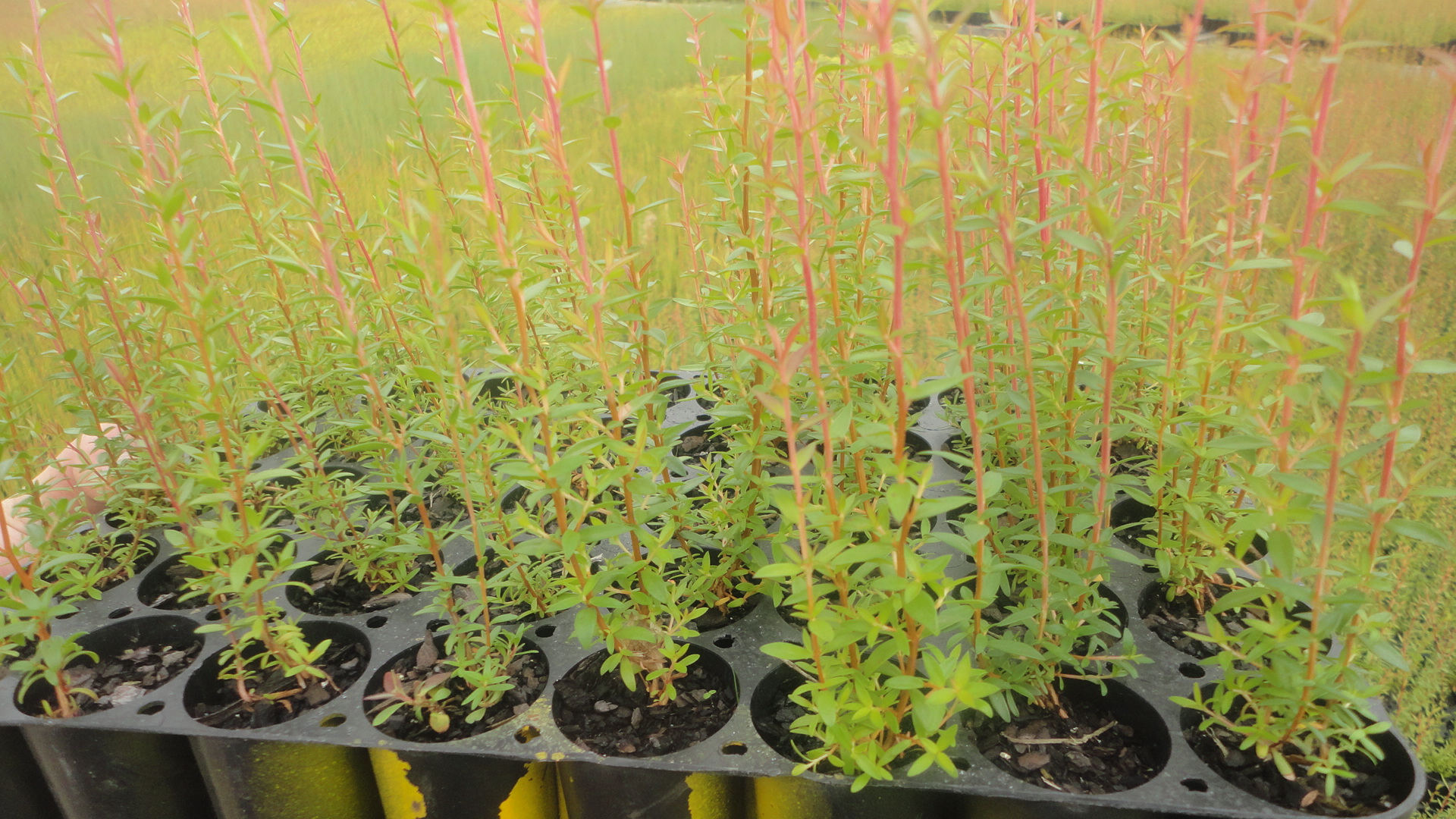 ERA uses the Hiko forestry 40 cell tray system exclusively. The Hiko V93 (93cc) profile cell (above) has been designed to match the Pottiputki planting tool. The combination of these two represents best practice in plantation establishment in Australia.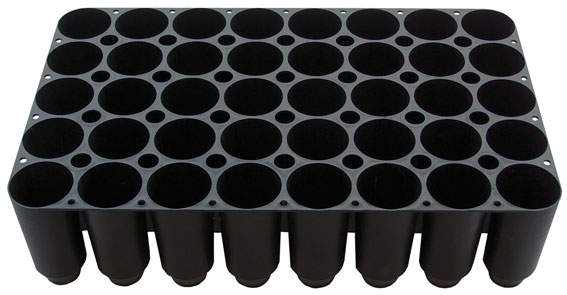 There are a number of sizes available but the model required for the Hiko profile is 50 – 55mm diameter. (Finputki Model #5)
Pricing Schedule for bioactive Leptospermum tubestock (Hikos)
(Not available in WA, Tasmania or NT),
Up to 500. Purchase online.
500 – 10,000 seedlings ex nursery. Freight by arrangement.
Level 1. Basic genetics where the general wild population has been tested at a reconnaissance level. $0.95c each. (to be discontinued in 2018)
Level 2. individual plants tested in the wild and seedlings grown from seed harvested from the best 10% (i.e. highest DHA levels, form, health and vigour). $1.10c each.
Level 3. Where the seedlings have been grown from seed and established in a professionally designed, replicated seed orchard stocked with clones grown from collections as per level 2 above. $1.50 – $2.00 each depending on species and predicted genetic gain. The 1st of 3 seed orchards will produce seed in 2018 with seedlings available in 2019. The remaining 2 seed orchards 1 year later. 
(1) Orders over 10,000 priced by negotiation. Delivery negotiated
(2) Discounted specials on surplus Level 1. stock lines. Please ask. (ERA Nurseries 03 5572 2123)
(3) Includes GST
(4) Please note that we do not sell seed
(5) Live plants or seed not available outside of Australia